Ticket Shop
---
Book and pay here for 10th anniversary Cleanpower Smart Grids 2019 sponsored over the years by tech leader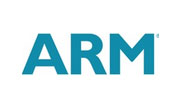 Tickets in 2019 are cheaper than 2 years ago!
Don't miss this timely 10th birthday on Grand Challenges for Clean Growth via AI & data and connectivity.
Both days with dinner, with hotel overnight 27-28 June 2019: £725 + vat (register below)
Both days with dinner, no hotel 27-28 June 2019: £470 + vat (register below)
Both days no dinner, no hotel 27-28 June 2019: £395 + vat (register below)
Other ticket types including one day only, lower cost College accommodation instead of 4* event hotel, one day (day 1 with dinner afterwards or day 2 having had dinner the previous evening) are all available (Click here to fast-book any CIR Conference tickets in 2019.)

REGISTRATION FORM
Thank you for your booking. Please note that we allocate event delegate places on a first-come, first-served basis and places are limited and on advance 14-day booking. Dinner also requires 7-day advanced booking. We'll send you confirmation of this registration by email.
Please use form to see pricing info for all options - early bird discounts are built into the form & prices go up over time. You will not send any data until you hit submit button.

By booking here, you accept that from 24 hours after submission bookings may be substituted but not refunded and that payment is due unless non-attendance has been positively communicated with the organisers within the 24 hours. We have a no-quibble return policy if you or your substitute are not satisfied with the value of the event after attending.

| Buy tickets >
Information
This unique 10th Cleanpower & Smart Grids Conference Summit 2019 (#CPSG19) event series, innovator, investor and business network provides a platform for addressing the core, Grand Challenges of Clean Growth via AI & data and digital connectivity. What is the vision? What are the risks? What technical issues of deployment exist and how challenging are they? What new business models will be used? Assessing winners and losers in times of fast change is difficult; we will present and facilitate open discussion. We aim for collective brilliance through open talks.
---
Welcome from Director
We warmly welcome you to join us in Cambridge, UK to help solve Grand Challenges around Clean Growth and AI, data and digital connectivity as defined by the UK and global governments as well as private sector organisations. Join us to update, discuss, understand, network, dine, meet, build relationships and invest or fund your business. Welcome to this 10th anniversary Smart Grids Cleanpower Conference 2019! Cleanpower & Smart Grids is part of CIR's network of exchange (C4IR) and global event series which will offer valuable support and market access to those interested in understanding and investing in industry 4.0 technologies and business models. With complexity and (cyber and investment) risk high, new business models unfamiliar, ROI and market timing unclear, tech implementation challenging, yet investment urgency very high, the C4IR investment network and event series is a much needed, bold, global initiative to connect. I hope this will be of value to corporate and financial investors, entrepreneurs at growth companies listed or privately held, engineers, inventors and innovators. All are welcome!
- Dr Justin Hayward, Investment Research Director, Cambridge Investment Research & Co-Founder, CIR
Basic event structure
Day 1: executive briefing day | welcome dinner banquet evening at King's College, Cambridge
Overnight stay at the event hotel
Day 2: conference summit day | close
Quick agenda with timings
27 June 2019 Welcome reception, executive briefing day, dinner evening at King's College & networking 10:00am - 9:00pm. 28 June 2019 Conference Summit day 10:00 - 4:45pm
Paying directly is easiest via the following simple payment links:
Option 1 payment for All event with 1 overnight in 4* event hotelOption 2 payment for All event no accommodationOptions 3 to 11 payment via easy dropdown box with all ticket types
For excellent enhanced networking exhibition stand positions width 3m, priced at £2k, please call Maya on +447720047402 to secure!
Mission
to help solve Grand Challenges of Clean Growth and to serve large markets for innovation in energy storage, digital connectivity & AI/data by bringing together the relevant powerful ecosystems
Content aims
Understand selected or general sectors and business models and discuss
1. Drivers, impact, challenges and market timing 2. Business models, economic value flow, monetisation, ROI calc frameworks & growth3. Investment strategy and risk for corporate and scaling businesses.
Who for?
The world's leading players are invited - a network ecosystem of leaders
The forums begin with an executive briefing day followed by the dinner networking evening then the following morning is the business conference summit and showcase; the programme is designed for very busy senior executives, shorter and more flexible and intense than many events but with enough time for networking and relationship-building.
Corporates, entrepreneurs & innovators, engineers
Corporate investors / decision-makers / Chief Digital Officers
Angel & private investors
Hedge/Fund Managers
Venture Capital Investors
Crowdfunding execs
Flights information
All London Airports (Stansted STN (30 mins, exec taxi transfer cost £GBP50), City LCY (2h, £GBP125) , Heathrow LHR (2h, £GBP150), Luton LUT (1h30, £GBP100), Gatwick LGW 3h, £GBP200) serve Cambridge. Taxis take 10 minutes from the Cambridge train station and cost under £GBP 10.
About CIR networks
CIR invites you to its high-quality events. Experienced leaders run the sessions. You gain knowledge and networking value. Developing your fund, business or corporate success through insights and by growing the depth and quality of your network.
CIR founded its network in 2002, since when there have been 50 great conference days for 4,250 participants, including 500 speakers covering high value manufacturing and automation, industrial sectors, new materials such as connectivity in energy, clean power, transport, homes and health, smart systems, IOT IIOT, graphenes and functional materials and machine intelligence. We are well-placed to deliver this global platform for business and are excited by the journey into the future.

| Buy tickets >